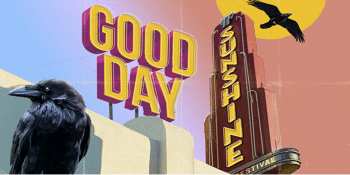 Macro Music, Knucklehead Shipping Co and Dillinger Optics presents
GOOD DAY SUNSHINE FESTIVAL 2022
Leon Bridges • The Teskey Brothers • Thelma Plum • Josh Pyke • Abbe May • Little Quirks • Siobhan Cotchin & more
Barnard Park (Busselton, WA)
Saturday, 24 September 2022 1:00 pm
------------------------------------------------------------------------
LOOKING FOR BUS TICKETS?
CLICK HERE
------------------------------------------------------------------------
Almost 2 years on from the last Good Day Sunshine Festival comes our biggest line up yet.
It's time to dust off your favourite boots and pack your bags for the festival of the year!
Taking over the Busselton Foreshore on Saturday 24th September 2022, Good Day Sunshine is all about good times by the ocean, listening to music that feeds your soul whilst sipping some of the WA's finest beverages and tasting some of the South West region's delicious food – all the things best enjoyed with friends and family.
GOOD DAY SUNSHINE FESTIVAL 2022
LEON BRIDGES • THE TESKEY BROTHERS • THELMA PLUM • JOSH PYKE • ABBE MAY • LITTLE QUIRKS • SIOBHAN COTCHIN & MORE
SATURDAY 24TH SEPTEMBER 2022
Barnard Park, Busselton WA
This is a licensed event. Children under 18 are permitted only if accompanied by a parent or legal guardian.
• Max 2 minors per parent
COVID-19 Info
The event will be conducted in line with Government directions at the time of the event.